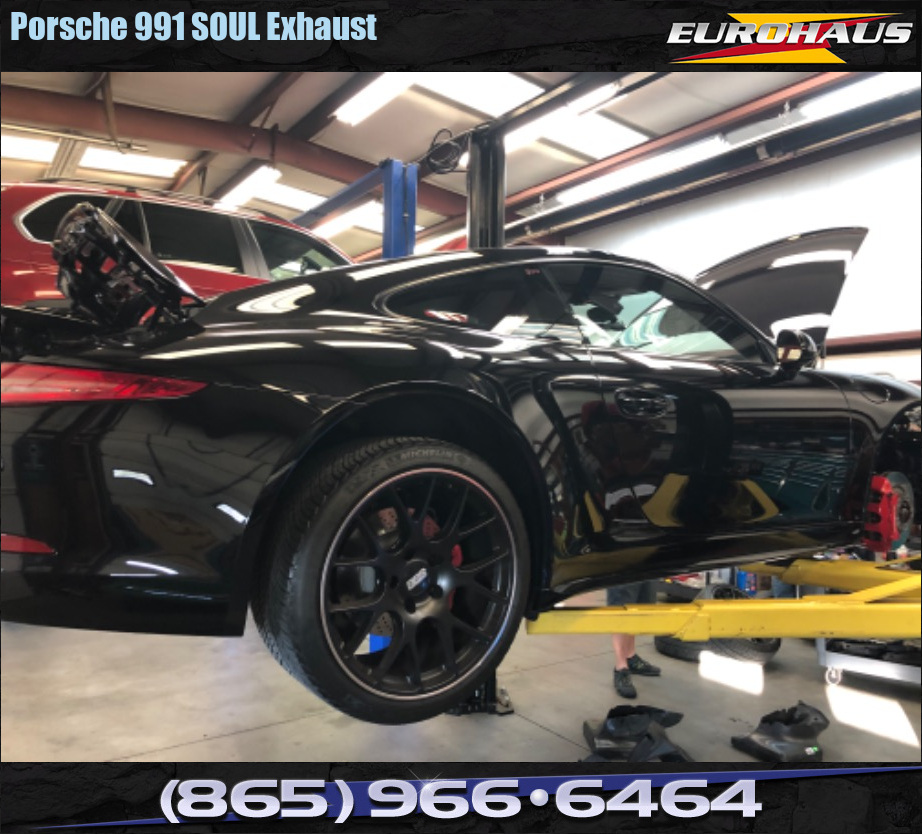 Porsche 991 SOUL Exhaust
About Soul Performance Products
Our mission is to provide our customers with outstanding parts, fair pricing, and quality service backed up with the best warranty in the industry. Soul Performance was formed by a team of auto enthusiasts with automotive industry experience looking to do the right thing by our customers. We aim to deliver exemplary service worldwide by developing incredible sounding, proven performing components that are always ready to ship to you quickly.

CORE VALUES
Do right by our customers, always – no customer left behind
We believe in honestyĂĽnwavering ethics, and transparency as we operate
Our product warranty extends longer and broader than our competition
We actively participate in the communities we cater to
We build connections to further our ability to deliver a premium experience
Our passion for cars and the automotive industry drives our business
Our experience helps us meet your expectations
We listen to our customers and the demands of the market to meet and exceed expectations
We consider both quality and pricing to deliver greater value to our customers
Our success will be measured by recommendations to other potential clients

FACILITY Soul Performance Products is located in a 15,000 sq ft facility north of Philadelphia in Willow Grove, Pennsylvania. We make great use of this space to keep our products in stock, ready to ship. Our mission is to quickly get you the parts you need with no delays. Our R&D area is equipped with two BendPak lifts and all tools necessary to allow us to design, engineer, test, prototype, and fixture components. Our shipping area is set up to ensure that all components get a thorough inspection, orders ship complete with all hardware, and that products are well packed.

MANUFACTURING Soul Performance Products is partnered with ISO 9001 Certified aerospace manufacturers, enabling us to work with technology and industrial scale, extreme precision equipment down to +/- 0.002 inches that would otherwise be out of the limits of an exhaust manufacturer. Our capabilities include waterjet and laser cutting, tube bending, CNC machining, robotic welding and much more. We strategically deal with vendors worldwide to find appropriate components, such as high quality HJS HD catalytic converters. Our mission is to provide the best possible results for our customers at great pricing. If you're interested in participating in new product development or have any customization desires we're always happy to accommodate wherever possible. Need custom exhaust tips to match your unique build? We can do that.
Porsche 991 SOUL Exhaust

Maintain Your Porsche With EuroHaus
Robert Berry's EuroHaus can perform ALL factory scheduled maintenance that your Porsche requires to run like the day you brought her home.
Master Technicians. Automotive surgeons. One glance inside Robert Berry's EuroHaus instills confidence. The pristine conditions of a EuroHaus automotive service bay rivals any operating room.

For over thirty five years, Robert Berry's EuroHaus has aquired the necessary knowledge and experience to maintain and repair ALL Porsche makes and ALL Porsche models.
Combine the aquired knowledge of Porsche cars with a plethora of specialized tools and meticulous attention to detail. Place your Trust in EuroHaus Motorsports to diagnose and perform the necessary repairs that will keep YOUR Porsche on the road for many years.

EuroHaus has Actual Track Records to prove all of the above!
-Robert Berry
Owner - EuroHaus Motorsports

© Copyright 2023 - All images and content are the properties of their respective owners.